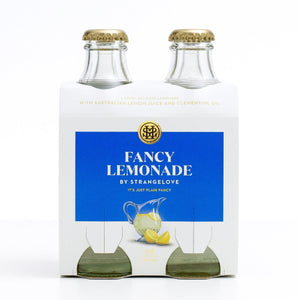 IT'S JUST PLAIN FANCY.
Sometimes the hardest thing of all is to take something simple and perfect it. We worked on this recipe tirelessly before finally settling on a homemade lemonade recipe that used Australian Lemons grown in Mildura with delicate, crisp clementine oil and high-spec lemon extract.
The result is absolutely sublime. Crisp & perfectly balanced at only 6g sugar/100ml, this superb lemonade is quite possibly the finest beverage we've ever made.