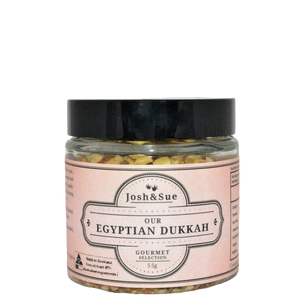 Dukkah is a great staple to have in the pantry. Use it as a dip, liven up a salad by sprinkling it over the top or as a coating for any type of meat. A great way to add flavour with no real effort.
All natural ingredients, no artificial flavours, colours or fillers. ​Gluten Free and Vegan.
Made in Daylesford to Josh&Sue's family recipes.