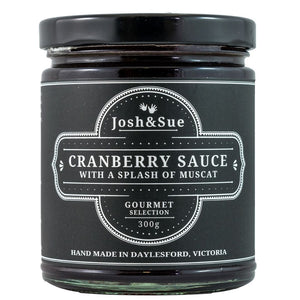 Our traditional Cranberry sauce has a little splash of Muscat, serve with hot or cold pork, chicken or beef, amazing with cheese and crackers, ham or Chicken. Add cranberry sauce to your next meat sandwich. Use as a glaze or mix into your gravy.
​Gluten Free and Vegan.
Made in Daylesford, from local ingredients. Our Cranberry sauce has no artificial colours, flavours or preservatives.