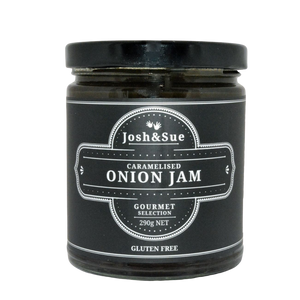 Serve our caramelised onion relish with a toasted baguette and brie, with goats cheese for a delicious tart or simply with your favourite cheese platter. Add to gravy, spoon over sausages or steak... The list is nearly endless.
All natural ingredients, no artificial flavours, colours or fillers. Contains lots of delicious Caramelised onions and all natural ingredients. ​Gluten Free and Vegan.
Made in Daylesford to Josh&Sue's family recipes.